Hi guys,
Well, I never thought I'd be posting in the lizards section again after decided to just concentrate on snakes five or six years ago.
However, I finally gave in to pressure from the other half and got her a Bearded Dragon for her birthday.
I'd noticed that my local Pets At Home had started setting up a new reptile section a few weeks ago and went in to see if they had any animals yet.
They had a few little baby Beardies and one that was about six months old.
I was very impressed with the setups and the way their 'specialist' went through all the setup and nutritional needs of the Beardies.
When looking at the equipment in the viv I could see a ceramic heater and a spot light, which I assumed was a Powersun or equivelant UV bulb. I happened to ask if it was a Powersun and was told that it was just a normal heat bulb. I asked how they got their UV light and was told it came from a UV tube at the top of the viv.
When I looked up I could see a tube light BEHIND a sheet of glass or perspex. I pointed out that if this was their UV source the UV wouldn't be getting through.
I was assured that this would be chased up.
I realise that they are very new to reptiles and this may have been a simple oversight so I emailed their head office last night and asked for clarification.
In the meantime, I was wondering if anybody on the forum had a Pets At Home with a reptile section near them and could maybe have a look and ask where the UV source is and let us know on the forum.
It may turn out that the spot is actually a UV bulb and the member of staff simply made a mistake.
I'll let you know if I get a reply from their head office.
This didn't put me off buying a Beardie from them as the animals looked very healthy and alert and they'd only been there less than a week so the lack of UV (If that is the case) wouldn't be a major issue.
Meet Bob..............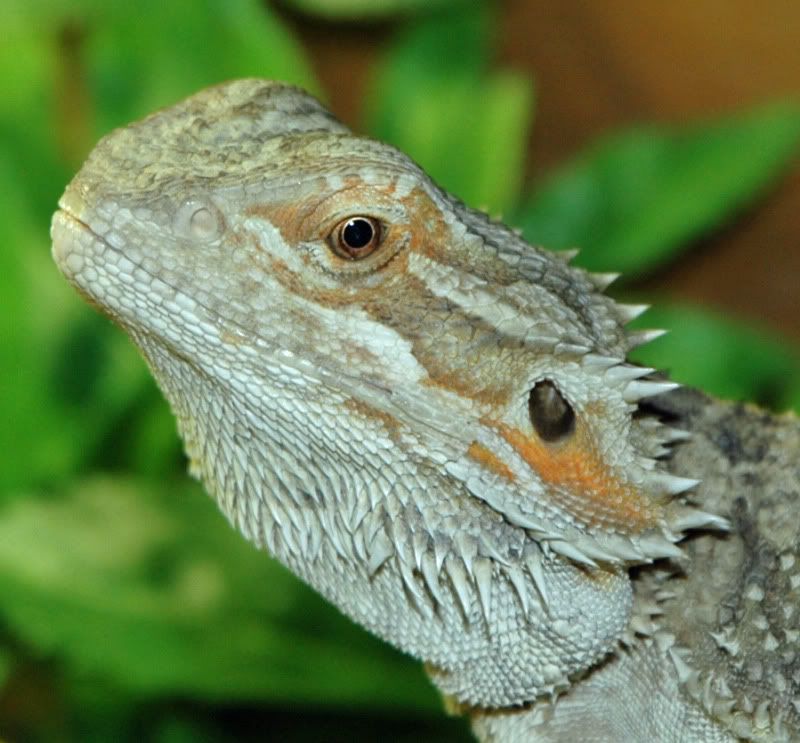 Bye for now,
Jim